Perpetual Motion 1065 High Road, Chadwell Heath, Romford, Essex, UK Tel 020 8590 3000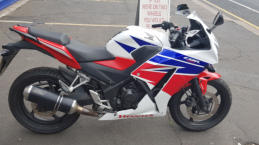 Honda CBR 300 nice clean bike , Good condition for the year.
Excellent commuter and handles good enough for weekend rides.
1yrs MOT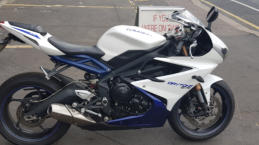 TRIUMPH DAYTONA 675 12605 miles from new, first
registered in 2013 nice clean sports bike, ABS brakes,exhaust
system . 1yrs MOT
Opening Hours
Mon - Fri 9am - 6pm
Saturdays 9am - 5pm
Sundays CLOSED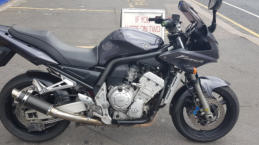 2006 YAMAHA FZS1000 FAZER
YAMAHA FAZER 1000, First registered 2006 reasonable
condition for its age, commuter style bike with powerful engin ,
excellent commuter or weekend bike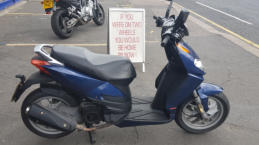 20008 APRILIA SPORT CITY ONE
Aprilia 125cc scooter, learner legal, first registered in 2008.
17256 KM from new (11,000 Miles) 1yrs MOT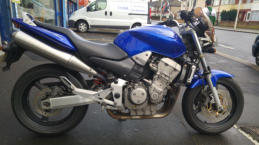 Honda CB 900 nice clean bike , One owner ,twin exhaust has
been well looked after full service history included. Excellent
commuter and handles good enough for weekend rides. 1yrs
MOT